NCPreps Announces XploderBar as a 2019 Sponsor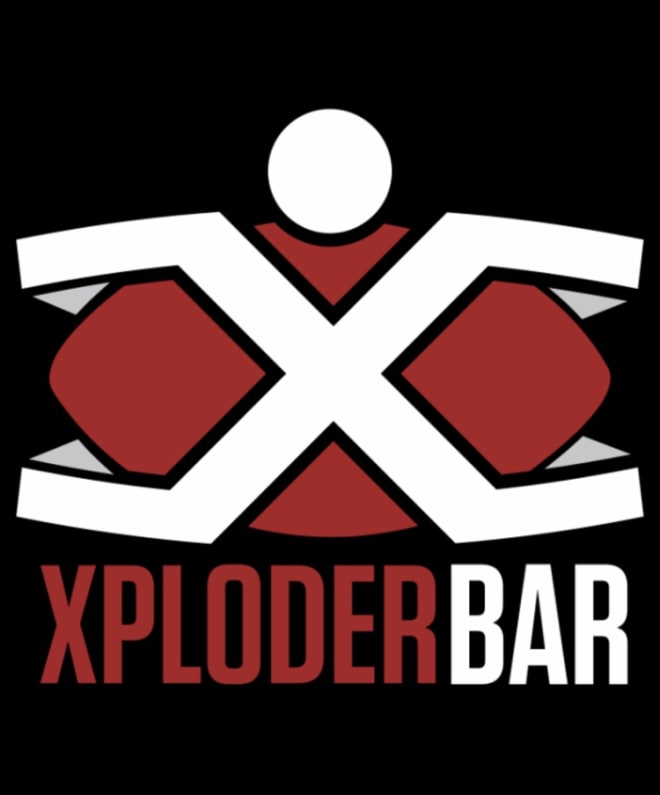 NCPreps.com is proud to announce a new sponsorship with Mr. Tommy Tully and his business Xploderbar.
You can visit his site www.xploderbar.com.
A word from our sponsor:
Xploder Bar was designed to allow athletes a safe & affordable alternative to explosive strength training required for sports. We provide a safe 24" T handle with 6" heavy duty knurling on each end for aggressive grip and each handle comes with a 3/8" threaded lock pin for user safety. The heavy duty compact landmines are designed to bolt to the bottom of power/squat racks to stabilize the bar during use without taking up any floor or gym space.
Our product has been tested against multiple $3,000 commercial pieces that take up 26 square foot and beat each one. As you'll see in the sample videos at www.xploderbar.com athletes/users must control the weight completely through the lift with resistance. Other pieces have fixed arms or bases which allow athletes to reload their bodies with zero resistance during the exercise. Our athletes also get explosive hip/core thrusters other expensive machines can't offer.
Every piece of our product, manufacturing, finish & boxing is 100% Made in the USA with a lifetime guarantee and free replacement parts. The quality of the product and exercise is second to none, that's why we back the guarantee and post the Solid Works Strength & Quality Test from Oklahoma State Engineering School online at www.xploderbar.com. Results can be seen on page 8 of SEE THE REPORT.
In 2 years we are in high school strength & conditioning programs in 28 different states, 3 NFL teams, 2 US Special Forces Units, USA Olympic Weightlifting Team Houston Texas & multiple personal trainers. Our football programs have won an average of 20% more competitions than previous years before training. I'm attaching a split routine Xplosion & Strength Program along with 35 years of D1 Credentials that we believe in and follow. I'm not recommending you follow at all but think you may be interested in.
The program was written by Boyd Epley & Dr. Michael Stone (UCLA), who both claim the triple extension training makes athletes healthier, stronger, faster & more explosive by strengthening the ligaments, tendons & joints in the ankles, knees, hips & elbows (all the mechanics for running faster & jumping higher). Boyd Epley was the first ever paid strength coach in American sports, he started at Nebraska in 1970 as a student and was very successful and the profession grew from there. Mr. Epley & Dr. Stone are the founders of Husker Power and Nebraska were the inventors of plate loaded Jammers.
As you know most high school programs don't have $2,000-$3,000 for one piece of equipment or a 10,000 square foot facility to put them in. That's where we come in our product is inexpensive, made of the best steel, takes up no space and fits all standard 2" weight bars & plate weights. Each piece comes with a professional baked on black powder coat finish shipped to your facility for free.
Please feel free to email, text or call me with any questions or concerns...
Best Regards,
Tommy Tully
Xploder Bar
405-255-8342