NCPreps.com Spotlight: Mason McLaughlin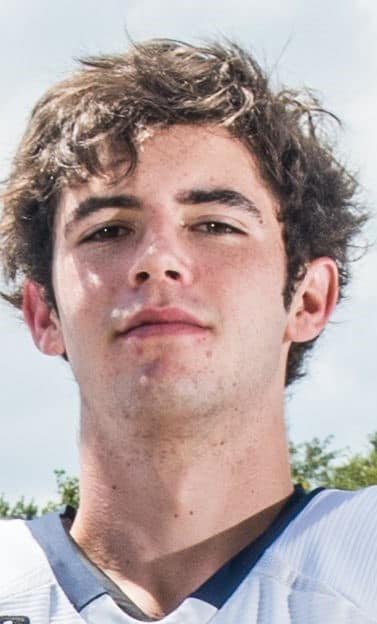 Concord First Assembly Academy (NC) quarterback Mason McLaughlin is a dynamic playmaker that makes smart, precise throws in the pocket. The 6'2, 175-pound signal caller torched defenses all year en route to leading the state in passing yards and touchdowns for the NCISAA division.
McLaughlin attributes his high football IQ and overall knowledge of the game to his father, who's an area high school football coach. He has excellent timing on his short to intermediate throws while having a keen pocket presence. He faced the challenge of learning a new playbook after transferring to CFA prior to his senior season. However, he did not skip a beat as he passed for over 2,500 yards and 30 touchdowns. The proficient passer also boasts a 4.3 GPA and scored a 1320 on the SAT.
McLaughlin's sharp awareness and accuracy allows for an interesting skill set. He may not fit the measurables of the "prototypical" quarterback, however, McLaughlin possesses all the intangibles needed to be a great college quarterback.
How is did your season go?
"We had a very good season statistically on offense but we fell short of our team goal of winning a private school state championship. I feel like we were highly competitive throughout the season and improved as the season went on."
What are your season stats?
"In 12 games, I had 168 completions out of 293 attempts (57%) for 2600 yards and 30 touchdowns. "
What are your career stats?

"449 completions out of 724 attempts (62%) for 5200 yards and 50 touchdowns"

What are your strengths on the field?
"My strengths on the field is my football IQ, ability to read defenses, pocket mobility and accuracy."
What other sports do you play?

"Baseball and track."

What schools are interested in you?
"I have received interest from ECU, Stetson, Butler, Davidson, Wagner, Pacific Lutheran, Wingate, Bryant, Washington & Lee among a few others."
Who do you model your game after and why?

"Kellen Moore and Drew Brees due to their intelligence, film study, limited turnovers, and overall command of the offense."