Top Performers from Charlotte VTO Sports Combine
CHARLOTTE (N.C.) - Mallard Creek High was the site for the VTO Sports Combine on Sunday March 18th. The combine drew over 180 participants from several different states. The players got excellent instruction from the VTO staff as there were a lot of talent on the field. One of the biggest draws was that 10 players were selected for the exclusive Rivals Camp Combine at Nations Ford HS in South Carolina next month.
Also, every Top 5 player at each position group was invited to the VTO Sports Elite 100 Camp later this Spring.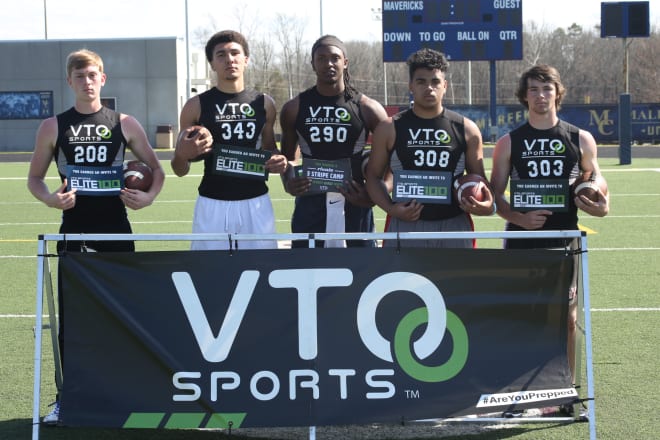 QUARTERBACKS - TOP 5
#208 - Justin Meddings - Augusta Prep Day (GA)
#343 - Joe Owens - Mauldin (SC)
#290 - Jabari Blake - Heritage (VA) - TOP QB - RIVALS CAMP INVITEE
#308 - Devin Flowers - Southwest Guilford (NC)
#303 - Sam Walker - Northwest Cabarrus (NC)
WIDE RECEIVERS - TOP 5
#447 - Trevor Bryan - Independence (NC)
#416 - Chandler Brayboy - Purnell Swett (NC)
#329 - Devin Smith - Southern Durham (NC) - TOP WR - RIVALS CAMP INVITEE
#333 - Joshua Crabtree - Heritage (NC)
#373 - Christian Fox - Freedom (NC)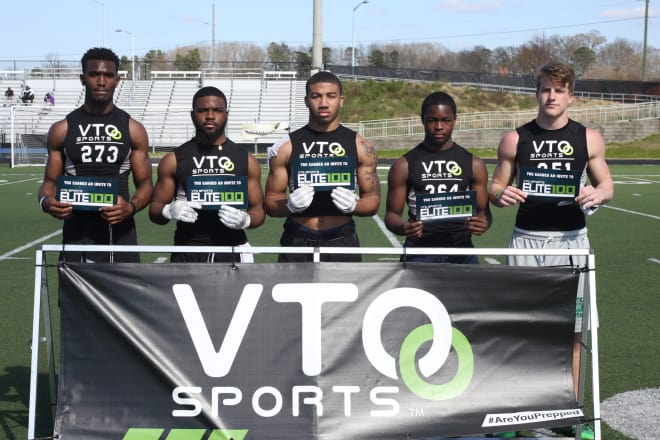 RUNNING BACKS TOP 5
#273 - Jaylen Coleman - Porter Ridge (NC)
#405 - Dmarion Ford - Westover (NC) - RIVALS CAMP INVITEE
#204 - Keishmund Rogers, Jr. - Wakefield (NC) - TOP RB - RIVALS CAMP INVITEE
#364 - Prentis Hinton - Mallard Creek (NC)

#351 - Colby May - Eastern Alamance (NC)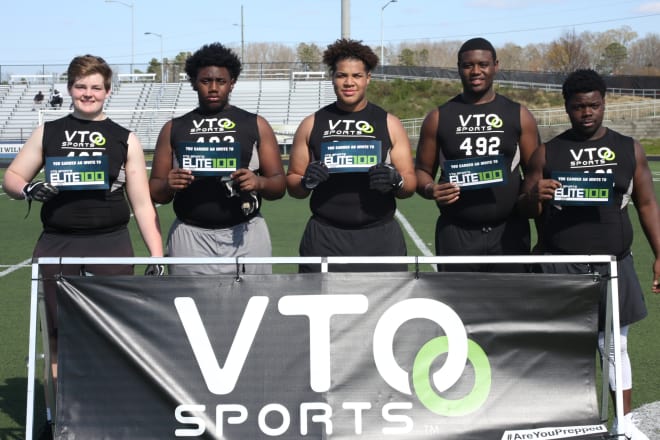 OFFENSIVE LINEMEN TOP 5
#495 - Nate Sliney - Hough (OL)
#493 - Richie Leonard - Cocoa (FL) - TOP OL - RIVALS CAMP INVITEE
#454 - Nishad Strother - Havelock (NC) - RIVALS CAMP INVITEE
#492 - Michael Smith - Franklinton (NC)
#481 - Darius McDuffie - Southern Durham (NC)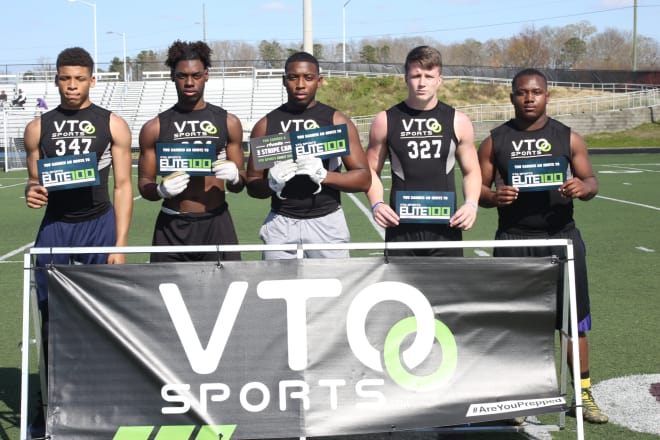 DEFENSIVE LINEMEN TOP 5
#347 - Darius Rogers - Goldsboro (NC)
#301 - Jaylon Thompson - Bluffton (SC)
#459 - JT Whitmore - Rocky River (NC) - TOP DL - RIVALS CAMP INVITEE
#327 - Daniel Morrison - Parkwood (NC)
#485 - Jeremiah Boykins - Crest (NC)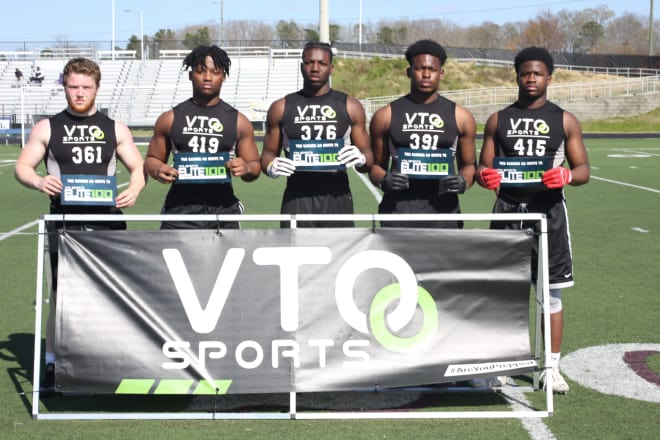 LINEBACKERS TOP 5
#361 - BJ Adamchik - Leesville Road (NC)
#419 - Jemari Littlejohn - Gaffney (SC) - TOP LB - RIVALS CAMP INVITEE
#376 - Jourdan Heilig - Concord (NC) - RIVALS CAMP INVITEE
#391 - Michael Matthews - Jack Britt (NC)
#415 - Elijah Wasson - Flint Hill (VA)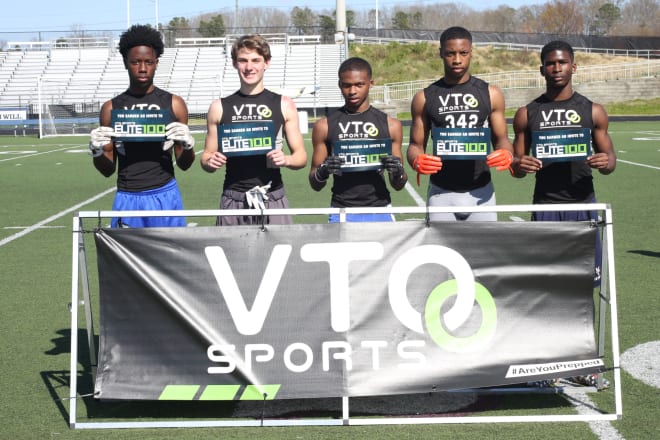 DEFENSIVE BACKS TOP 5
#244 - Tyquez Royal - South View (NC)
#293 - Luca Lutzel - SouthLake Christian (NC)
#271 - Jabaz Gorham - Southwest Guilford (NC) - TOP DB - RIVALS CAMP INVITEE
#342 - Quayon Gilbert - Thomasville (NC)
#324 - J'trell Washington - Mallard Creek (NC)