NCPreps/VTO Sports Players of the Week for Week 6
NCPreps.com has announced the VTO Sports Players of the Week for Week 6 of the 2018 North Carolina High School football season.
We want to congratulate the following two student-athletes on their great performances last week.
EASTERN NORTH CAROLINA: QB Trey Baker - Sanderson HS (Raleigh NC)
Baker, a junior QB completed 21 of 32 passes for 321 yards with 2 TDs and ran for 80 yards with a TD in a 42-35 loss to Enloe.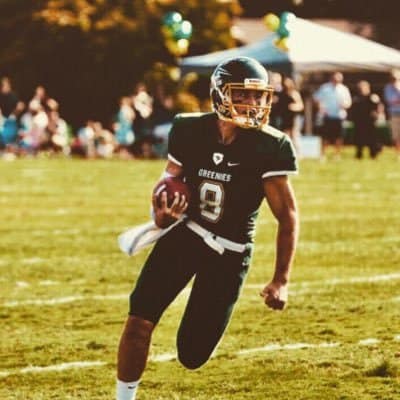 WESTERN NORTH CAROLINA: QB Navy Shuler - Christ School (Arden NC)
Shuler, a junior QB completed 32 of 43 passes for 430 yards with 5 TDS in a 56-27 win over SouthLake Christian.

Each week NCPreps.com and VTO Sports will select a player of the week from both parts of the state of North Carolina.
Schools from Rockingham, Guilford, Randolph, Montgomery, Richmond, and counties West will be considered Western NC.
Schools from Caswell, Alamance, Chatham, Moore, Scotland, and counties East will be considered Eastern NC.
Coaches can submit nominations until noon on Tuesdays to gatarams@yahoo.com and coachvince@vtosports.net.